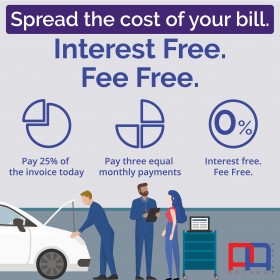 Just pay 25% today!

To help you with the post-Christmas funds, we have a finance option available for your repairs. We are here to help.

If you are looking to book in some repairs or a service, one of our helpful and understanding team members will be able to send off a pay assist request, to balance your payments evenly over 3 months, just pay 25% of your bill up front.
Please note the request for this can take a few hours, so please mention your intent to pay this way in advance of your booking. We can only use this method before we begin the repairs.

More info:
0% APR.
4 Instalments.
Credit check is undertaken.
Only available on selected Tyres.
Trusted by over 400,000 people.

Ring us on 01723 376153 for bookings at any of our depots to keep you moving on your essential journeys.